Ladies Team
Now in our 10th season; the All Whites Women are always keen to welcome new ladies and improve upon the previous season whilst having as much fun as possible.
TRAINING.
Every Wednesday at our home ground; Rackerhayes (TQ12 3AD). Starting at 19:00 – 20:30, we also hang around after in the clubhouse after for food and drinks. ALL ABILITIES ARE WELCOME TO ATTEND AT ANY POINT DURING THE SEASON!
We also have a fantastic coaching team who are so supportive and push us weekly! Ian Milton & Martin Harrison-Browne (forwards) and Steve Loder & Jake Monnington (backs).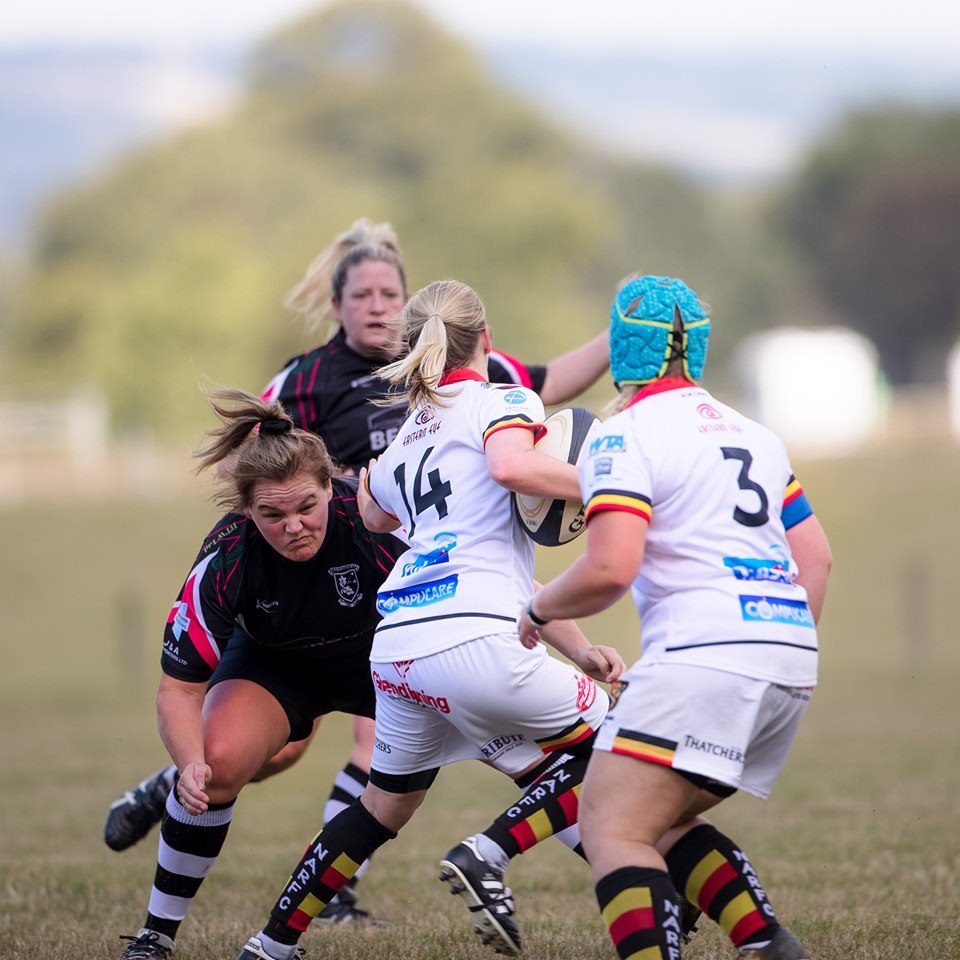 Come along and join us
The All Whites ladies & coaching team are a warm & welcoming side, we have an open door policy where anyone is able to come & try rugby whether it is for the first time or are if you are looking to get back to it after a few years out. All we ask is that you try your best & have fun!! Our current age ranges is currently 18 – 43; within this we have ladies who are complete novices and players with 20+ years experience.
During the off season of rugby, we provide Summer Touch. This is a weekly affair & for the whole club. It is a great way to socialise with the mens teams & is great for fitness. We then host a Summer Touch Festival at the end of the summer to provide that competition element, with the current champions being Wessex.
For more information please contact:
Katherine Parker (Team Secretary) – narfcladies@gmail.com