All Whites Colts
The 2021/22 rugby season saw the Colts at Newton Abbot Rugby Club become a full squad of Under 17s and Under 18s. This was the result of years of hard work and both the Colts and everybody at the club were absolutely delighted. Combining last season's Devon Colts Cup finalist and U'16s Devon Cup winners has given this Seasons Colts squad a positive outlook on the upcoming season.
The Colts are a close-knit team and always look forward to the season ahead. They train every Thursday evening from 7pm till 8:30pm on Homer's pitch under the watchful eye of their coaches,  Ross Mackellar (Colts to Seniors Transition Coach), Stephen Gascoyne (Coach), Jamie Winslow (Coach), Chris Goulden (Coach), Nick Smale (Coach), Paul Warren (Coach),  Andrew Nichols (Coach/Admin).
If you are looking to join the team, either as a player or coach, get in touch with Newton Abbot Rugby Club by filling in the contact form below.
Picture credit : Stuart Chapman Photography
Register your interest
Interested in playing for the Colts? Fill in the form below and we'll get back to you.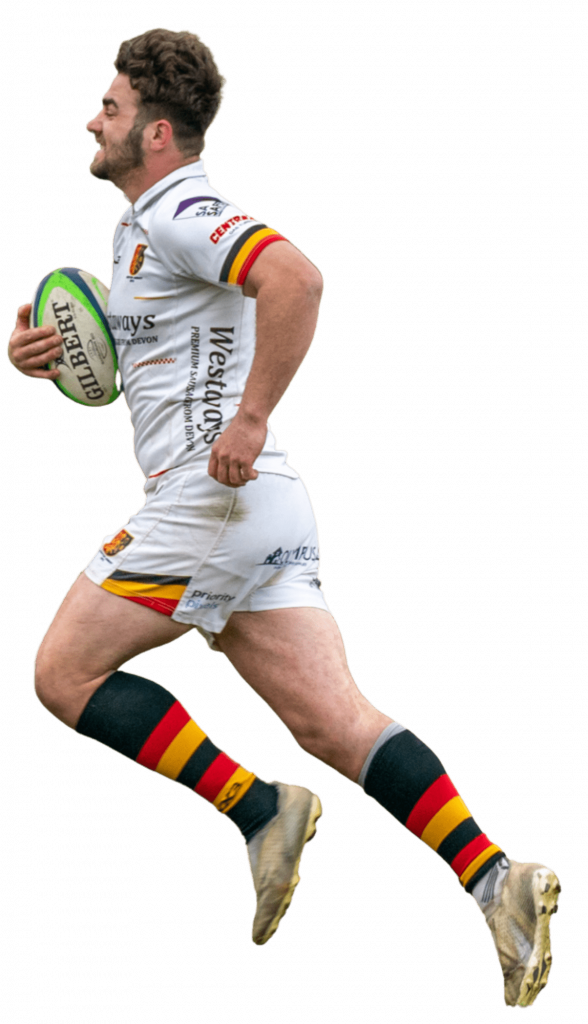 AMW - Devon Colts Merit League (2023/24 Season)
| Date | Home | Score | Away |
| --- | --- | --- | --- |
| 02/09/2023 | All Whites Colts | 45-14 | Crediton Colts |
| 09/09/2023 | Barnstaple Colts | 14-50 | All Whites Colts |
| 16/09/2023 | All Whites Colts | 50-14 | Topsham Colts |
| 30/09/2023 | Bideford Colts | 15-74 | All Whites Colts |
| 08/10/2023 | Dorchester | 10-55 | All Whites Colts |
| 14/10/2023 | All Whites Colts | 24-31 | Sidmouth Colts |
| 21/10/2023 | Devonport Services Colts | | All Whites Colts |
| 11/11/2023 | All Whites Colts | 11-15 | Ivybridge Colts |
AMW - Devon Colts Merit League (2023/24 Season)
| Position | Team | Played | Points |
| --- | --- | --- | --- |
| 1 | All Whites Colts | 1 | 5 |
| 2 | Brixham Colts | 1 | 5 |
| 3 | Cullompton Colts | 1 | 5 |
| 4 | Exmouth Colts | 1 | 5 |
| 5 | Ivybridge Colts | 1 | 5 |
| 6 | Okehampton Colts | 1 | 5 |
| 7 | Plymstock Colts | 1 | 5 |
| 8 | Sidmouth Colts | 1 | 5 |
| 9 | Topsham Colts | 1 | 5 |
| 10 | Torquay Colts | 1 | 5 |
| 11 | Wellington Colts | 1 | 5 |
| 12 | Tiverton Colts | 1 | 5 |
| 13 | Bideford Colts | 1 | 2 |
| 14 | South Molton Colts | 1 | 1 |
| 15 | Barnstaple Colts | 1 | 0 |
| 16 | Crediton Colts | 1 | 0 |
| 17 | Devonport Services Colts | 1 | 0 |
| 18 | Exeter Saracens Colts | 1 | 0 |
| 19 | Kingsbridge Colts | 1 | 0 |
| 20 | Paignton Colts | 1 | 0 |
| 21 | Plymouth Albion Colts | 1 | 0 |
| 22 | Tavistock Colts | 1 | 0 |
| 23 | Teignmouth Colts | 1 | 0 |
| 24 | Totnes Colts | 1 | 0 |